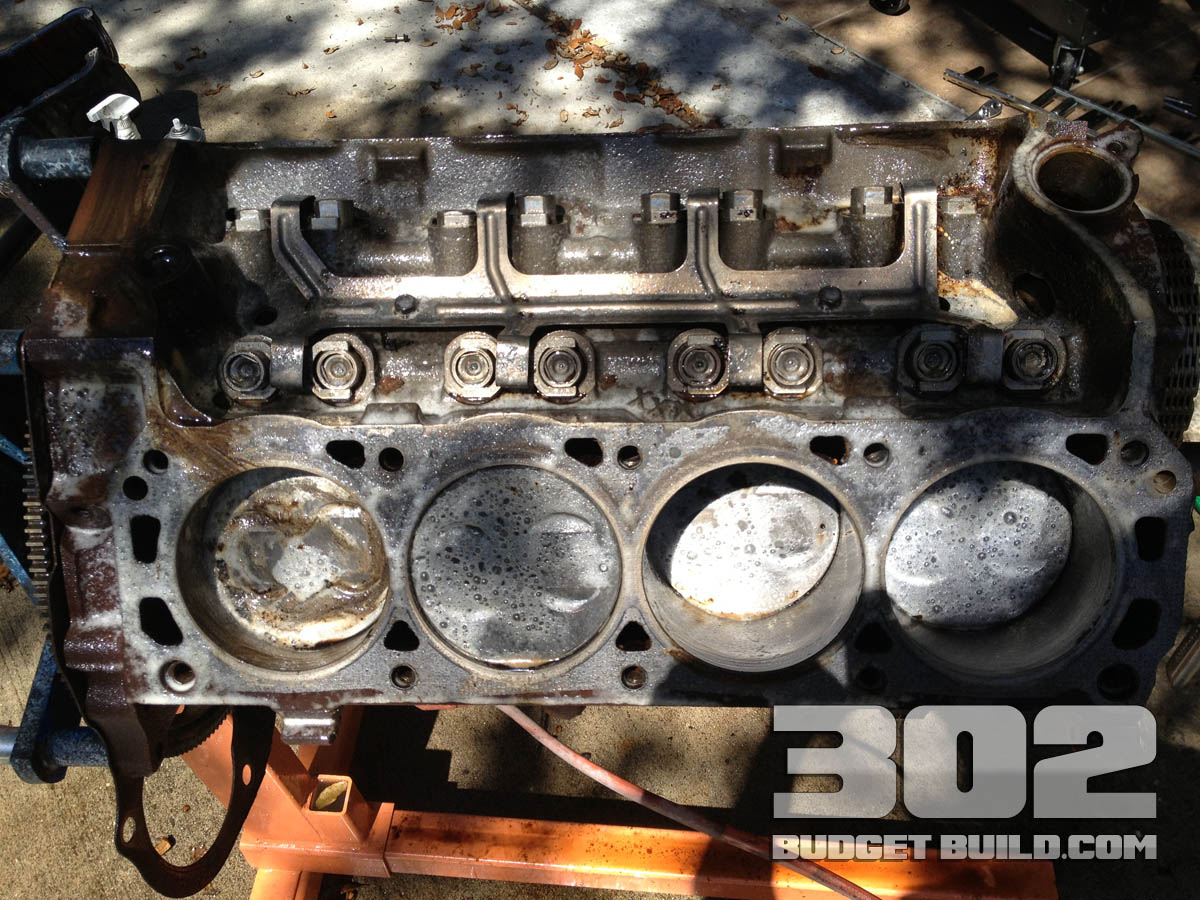 31 Jul

Engine Cleanup & Tear Down

My engine build will be more of a classic setup. I am removing all of the fuel injection parts and everything down to the short-block. I did not photograph this process but I did document the cleanup process. When I started with this engine it was filthy, greasy, and smelly. The existing parts had to go. I will sell the cobra intake manifolds and throttle body on ebay and hope to make around $200 for the set.

The engine's GT40P heads were removed and set aside for the machine shop. I will mention the heads in a future post. Once I could see the pistons, I pulled the oil pan and got to work cleaning and scrubbing the engine. I used a blend of engine degreaser purchased from Home Depot and easy off oven cleaner. Don't breathe any of the vapors in and don't let the chemicals sit on the metal engine parts long enough to dry. Rinse & repeat until the engine is shiny and new. Rinse thoroughly with a garden hose, paint, and oil thoroughly.